Regular price
Sale price
$19.95
Unit price
per
Sale
Sold out
FEET PAIN WILL NEVER BE YOUR EVERYDAY WORRY
PAIN CONQUER | BREATHABLE | STRONG ELASTICITY & DURABILITY
Conquer Your Everyday Pain In Legs 
For anyone who has to stand for a long time, medical compression stockings are the solution for the pain in their legs caused by this reason, which can reduce the discomfort of the lower limbs and prevent varicose veins in the lower limbs. Moreover, they effectively help blood flow up toward the heart with a reinforced heel that provides your feet with a cushion making every step pain-free and soft.  
Comfortable against the Skin
The sturdy zipper that's easy to put on and take off will never be a concern to your skin due to the fact that the socks have lined fabric protection, which prevents the skin from rubbing against the zipper.
Providing Great Breathability

Made of nylon material, the socks absorb moisture, dry fast, and keep the feet fresh. They are also water-resistant by pushing water to the surface, where it more readily evaporates. 
Strong Elasticity & Durability
The socks are strong, resilient, and flexible thanks to their nylon material that can mold into any shape and provide natural elasticity. As such, they can withstand years of wearing and become the first choice over other kinds of socks.
Product Specification
Material:

 

Nylon

Sock Type:

High Heel,

Closed Toe

 
BUY NOW!!
View full details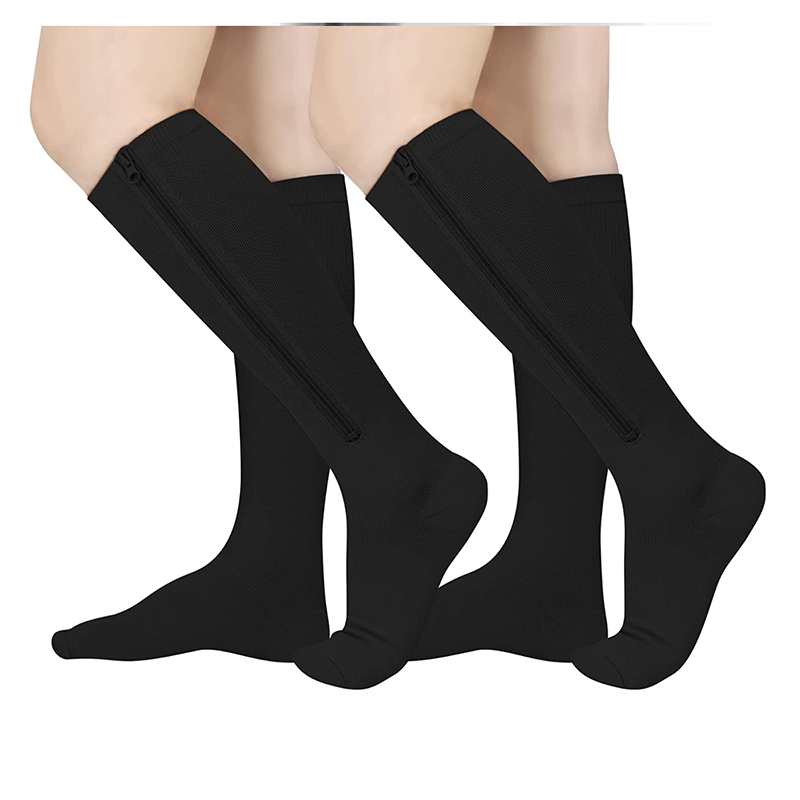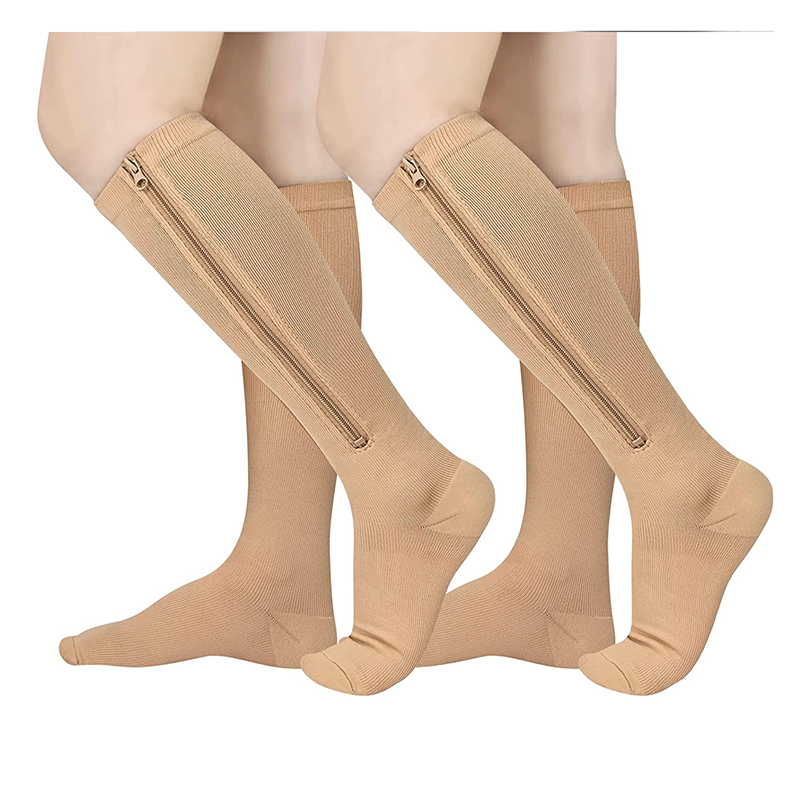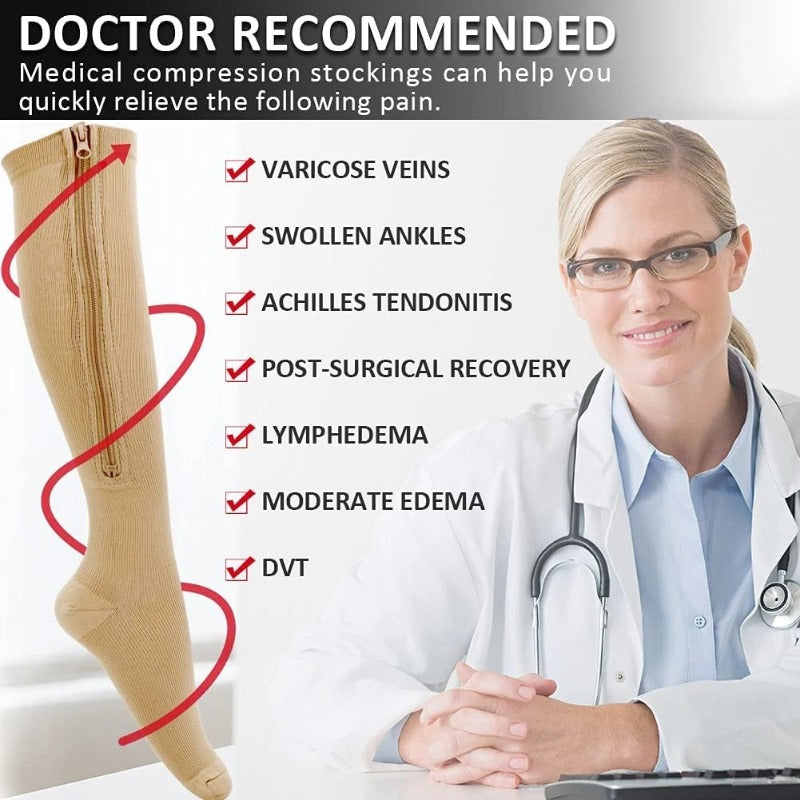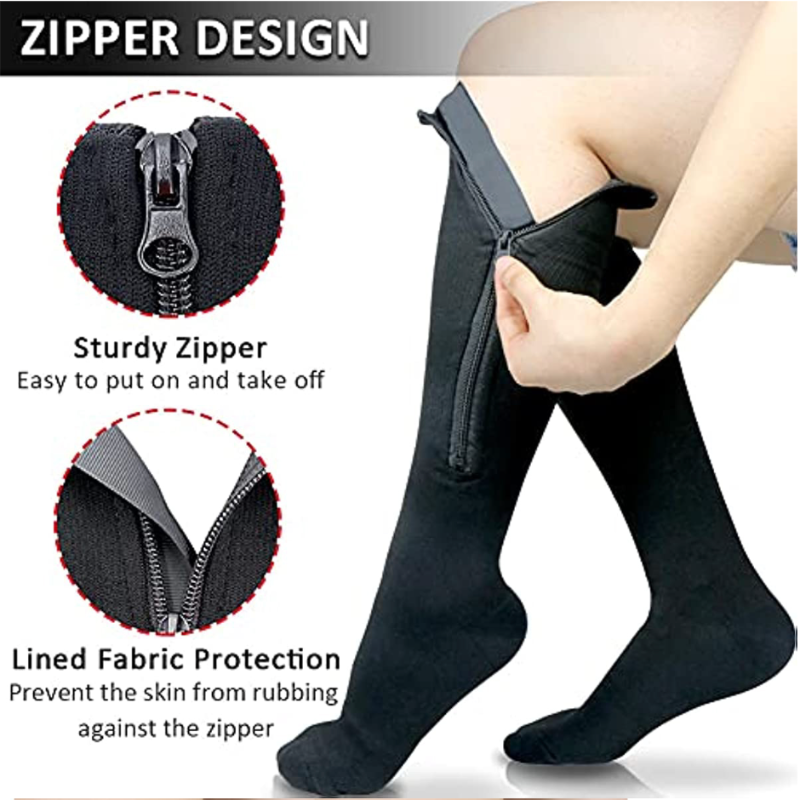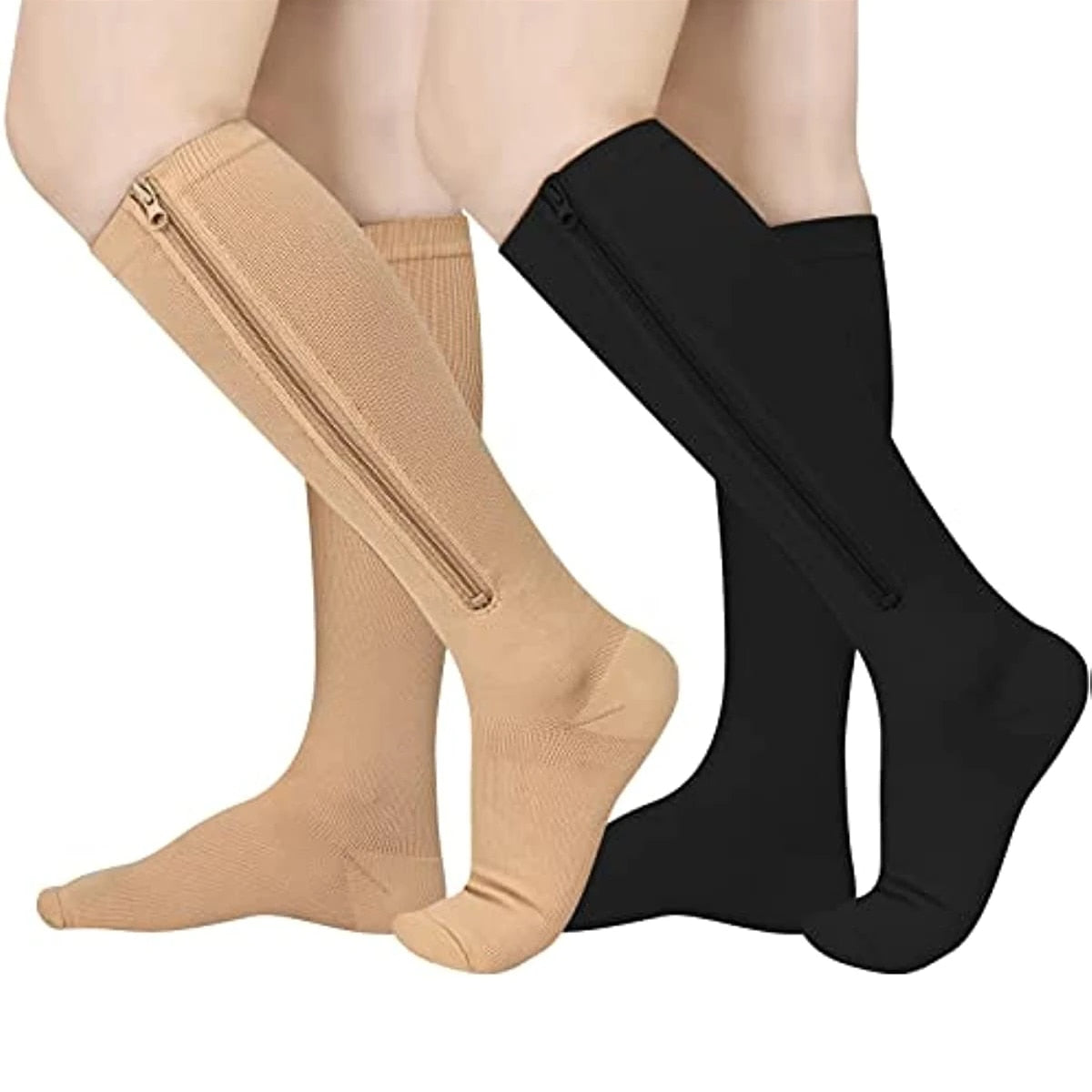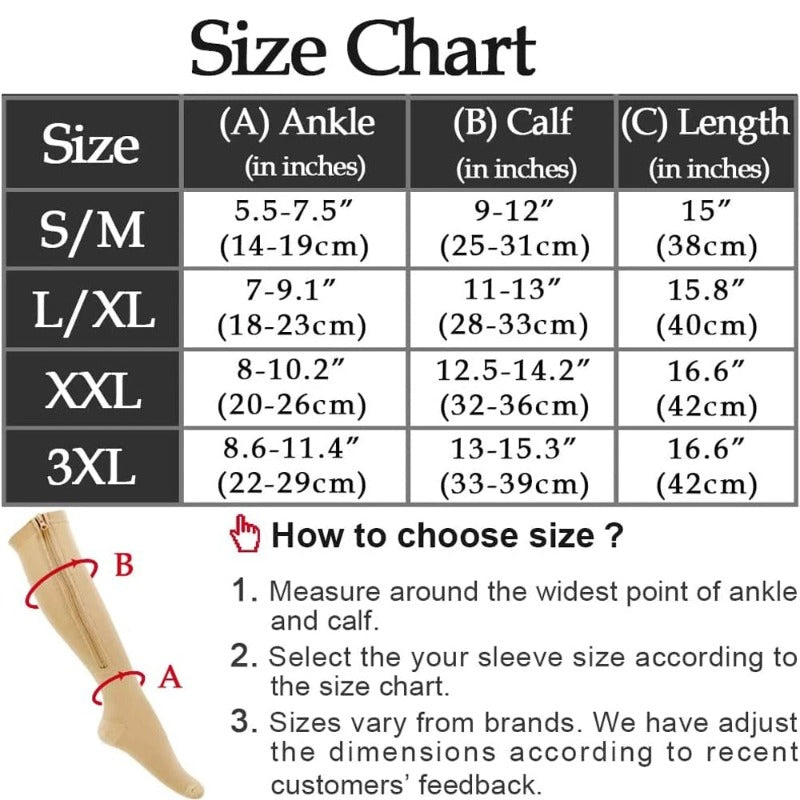 The compression socks are very comfortable and easy to put on the zip at the side makes it easy to put them on . They are comfortable to wear and you do not feel them when you wear them . I recommend these as a good buy.
Very easy to put, It has a zipper, super warm, perfect for every day and to avoid swelling in the legs. Developed with excellent material!
Lightweight but very dense material and a well constructed zipper system that makes it easy to get the sock on.
I got these for my Mom who needs to wear these every day, she has trouble with the regular compression socks so the zipper in these makes it a little easier.
I can feel compression but they are strech enough not to make marks on my legs like other usual compression stocking do.